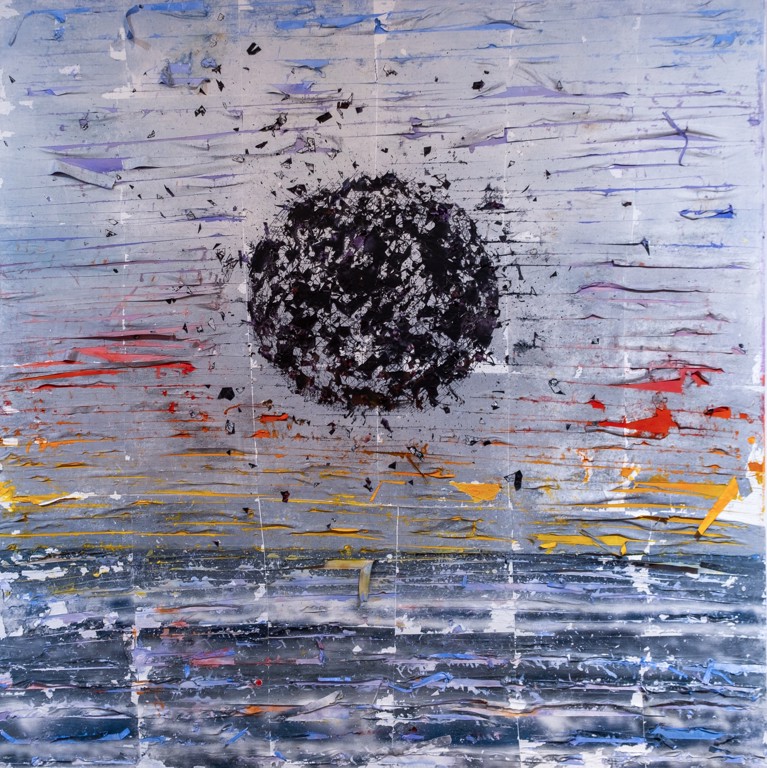 June 23– July 26 , 2023
Opening Reception: Sunday, July 2 from 5 to 7 PM
Quogue Gallery is pleased to present "Stuart Disston: What Lies Beneath". This exhibition will feature fourteen paintings by the artist.
While Disston is better known as an accomplished architect and senior partner of local-favorite Austin Patterson Disston Architects, he is also a fine artist with a rich history in the craft. Raised by a family of artists, including his mother, grandmother, and aunt, Disston spent summers in Manhattan and across the Hudson, in Eastern Long Island; it was this early access to the great regional museums that sparked his own artist's journey. "I remember well, as young as six years old, going with my mother to The Cloisters, the Metropolitan Museum, MOMA, as well as many smaller galleries like the National Watercolor Society." Disston recalls fondly, "In junior high and high school, in the mid-to-late seventies, I would go to the city as often as possible to take in the new exhibits and stunning architecture. I had always painted, but not seriously."
Disston's rapidly growing architectural career had kept him from practicing serious art until 2020 when the COVID-19 pandemic hit. "During the early days of lockdown, I created some studio space out of a spare room in the house. I started working on concepts relating to fragility, temporality, and the ability to endure. Think, the monarch butterfly." He chuckles, "my early attempts at this idea… well, were not good."
After two years of work, fighting to find time between the building boom that occurred during the pandemic, Disston believes he's found what he calls his "own medium or recipe that does a good job of addressing this thesis." A thesis that is clearly illustrated through his complex painting surfaces, often incised, ripped or torn, or, in contrast, cut with surgical precision. Heat releases a flow of pigment, melded into the grey toned skin of the surface layer. The result is an array of beautiful color, worn and torn grasses, tree bark, sky and ocean, colorful confetti from a slashed surface, precisely cut fall leaves, and yes, butterflies. An ode to his beginnings as an artist, and importantly, an ode to his journey to present day.
About Quogue Gallery
Quogue Gallery's mission is to present a program of artistic excellence by showcasing the work of prominent, mid-career and emerging artists in the modernist tradition. Its core focus is on discovering and exhibiting figurative and abstract expressionist painters who are recognized historically as well as those of great promise who have fallen through cracks of history.
Since its founding in 2014, the Gallery's growing presence in the modern and contemporary art world has been acknowledged by the press. The gallery has been featured in many publications, including the New York Times, Dan's Paper, Beach Magazine, Hamptons Art Hub, Artnet News, Southampton Press, and others. The gallery also has been recognized for the quality of its exhibitions by Hamptons Art Hub, Artnet News, and other outlets.
Quogue Gallery is located at 44 Quogue Street, Quogue, NY 11959. quoguegallery.com