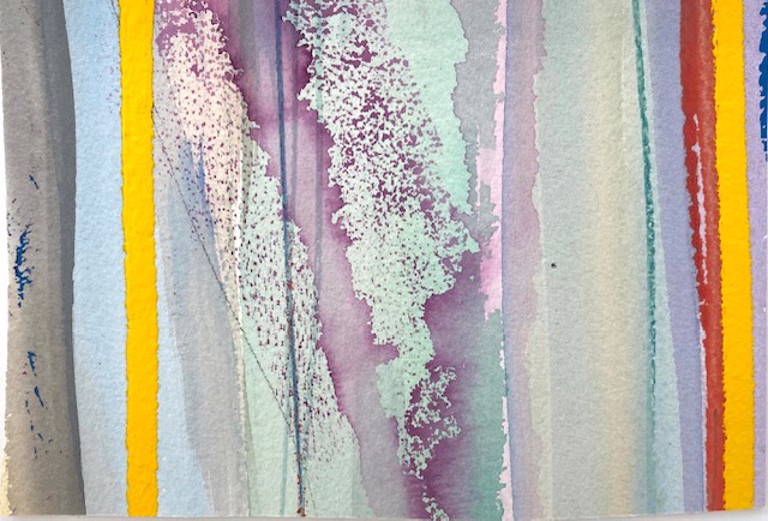 May 14 to June 13, 2022
Artist Reception: Saturday, May 28 from 5 to 7 PM
Quogue Gallery is pleased to present Melinda Zox: Color Walk as our opening exhibition for the summer season. The exhibition features recent work by the artist: there are four large works on canvas and thirteen works on paper in the exhibition.
Zox studied at the School of Visual Arts in New York City under Frank Roth. She is the daughter of Larry Zox, who played an essential role in the Color Field movement of the 1960s and 1970s, and his artist wife Jean Glover Zox. Zox was raised in the heart of the downtown New York City art scene. Her childhood, she recalls, was "a continual lesson in the experience of art and creativity. Art, color and expression were part of our daily life and almost every conversation."
About Quogue Gallery
Quogue Gallery's mission is to present a program of artistic excellence by showcasing the work of prominent, mid-career and emerging artists in the modernist tradition. Its core focus is on discovering and exhibiting figurative and abstract expressionist painters who are recognized historically as well as those of great promise who have fallen through cracks of history.
Since its founding in 2014, the Gallery's growing presence in the modern and contemporary art world has been acknowledged by the press. The gallery has been featured in many publications, including the New York Times, Dan's Paper, Beach Magazine, Hamptons Art Hub, Artnet News, Southampton Press, and others. The gallery also has been recognized for the quality of its exhibitions by Hamptons Art Hub, Artnet News and other outlets.
Quogue Gallery is at 44 Quogue Street, Quogue, NY 11959. quoguegallery.com