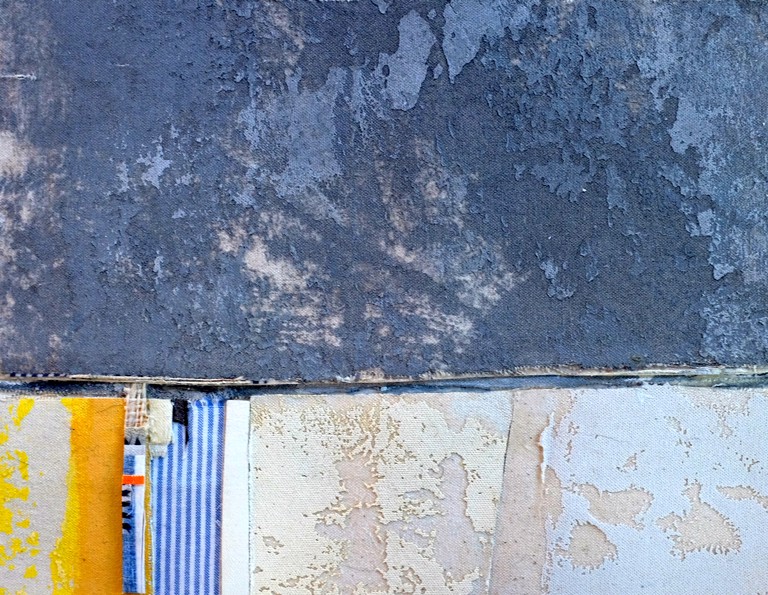 June 16 to July 5, 2022
Artist Reception: Saturday, June 18 from 5 to 7 PM
Quogue Gallery is pleased to present "Eugene Healy: Ultramarine" as our second solo exhibition for the summer season. This exhibition features twelve recent works on canvas by the artist.
Ultramarine is the deepest and richest of blue pigments. It is not surprising that Healy frequently employs this pigment because he has always focused on the often dramatic and beautiful interplay between shore, ocean, and sky. Indeed, ultramarine means "beyond the sea" as it was originally ground from the lapis lazuli gemstone found in the Far East. Buddhist and Hindu cultures assigned to it a heightened spiritual consciousness. During the Renaissance, ultramarine became more valuable than gold, so painters often reserved it for sacred subject matter. Healy effectively uses ultramarine in many of his paintings to evoke the deep blue skies that often accompany twilight turning to nightfall, such as in Shelter Island, Montauk Light, and Middle Beach Road.
Healy continues to create drama by carefully alternating the leading role in each painting to either shore, ocean, or sky. For example, soaring big skies may dominate in order to emphasize the atmosphere of warm summer weather — such as in Point Lookout, Mystic, Oak Bluffs, and Fenwick — or even an approaching storm, such as in Summer Squall. Beneath each of those big skies lay a strip of ocean merging with another strip, the beach, anchoring the composition. In other paintings, the shore may instead play the lead role, with the sky reduced to a strip of horizon capping the dominant shore, such as in Watch Hill and Newport. Sometimes Healy even orchestrates a flipping of space, as found in The Tide and Bar Beach with their dramatic wedge shapes. Even these fully non-objective abstractions retain the vocabulary of shore, ocean, and sky.
Healy is one of the few abstract painters today who have clearly grasped what the British art critic Clive Bell called "significant form." That was back in 1913 when Bell was an early defender of abstraction as a compelling new mode of visual expression. In short, this perception means that some abstract paintings reveal such brilliant orchestration of lines, shapes, and colors that they can evoke in us what Bell called "aesthetic ecstasy." It's just that simple — yet so immensely difficult to pull off. Which brings us to Eugene Healy. His paintings are abstractions, but he considers them musical arrangements of shore scenes that have evoked in him particular moods and feelings.  And it is those feelings he so effectively materializes with mediums ranging from oil, watercolor, encaustic, oil crayon, lacquers, and colored pencil applied to fragments of canvas, boards, and paper. Often, one delights in the subtle addition of beach sand, fragments of printed fabrics, and even pieces of window screens. Yet what is generally not known about the artist is that in the process of capturing those feelings just right, he returns to each work, over and over, almost obsessively making changes until he is certain his expressions sing. The result is that his paintings make us stop and look — and look again. They move us.
About Quogue Gallery
Quogue Gallery's mission is to present a program of artistic excellence by showcasing the work of prominent, mid-career and emerging artists in the modernist tradition. Its core focus is on discovering and exhibiting figurative and abstract expressionist painters who are recognized historically as well as those of great promise who have fallen through cracks of history.
Since its founding in 2014, the Gallery's growing presence in the modern and contemporary art world has been acknowledged by the press. The gallery has been featured in many publications, including the New York Times, Dan's Paper, Beach Magazine, Hamptons Art Hub, Artnet News, Southampton Press, and others. The gallery also has been recognized for the quality of its exhibitions by Hamptons Art Hub, Artnet News and other outlets.
Quogue Gallery is at 44 Quogue Street, Quogue, NY 11959. quoguegallery.com