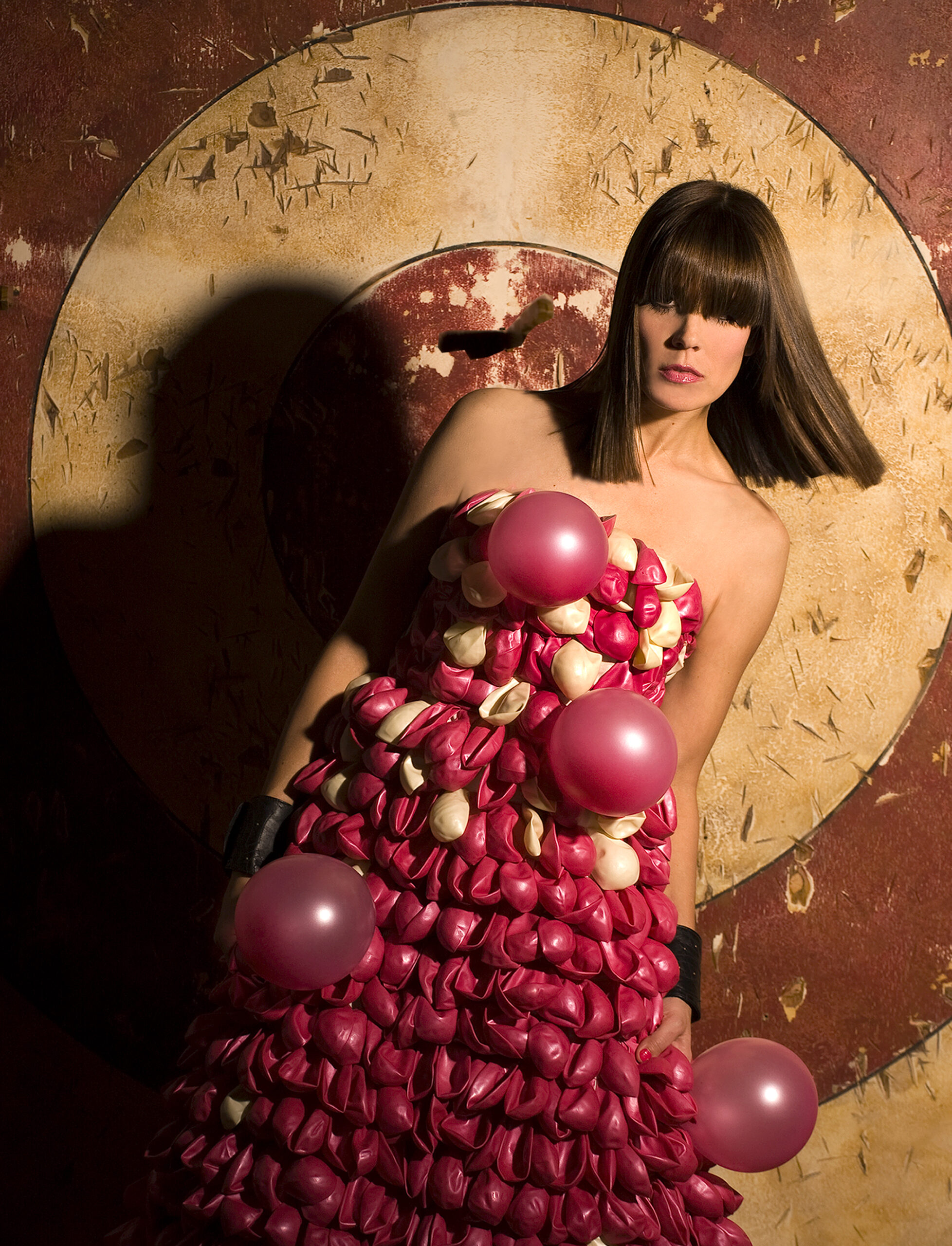 FOR IMMEDIATE RELEASE
November 24 to December 31, 2020
Artist Reception, Saturday, November 28, 12 – 7 PM
Quogue Gallery is pleased to present "Lauren Lyons: A Bender of Fiction." Lyons is a self-taught photographer who got her start decades ago photographing musicians in Philadelphia and New York City. Over the years, she shot album covers, promotional photos, concerts, and festivals and worked with record labels, magazines, concert promoters, A&R scouts, and advertising agencies. While making a living as a rock and roll photographer, she quietly pursued her passion of photographing highly stylized photo shoots which she conceptualized and styled herself. This exhibition features 12 prized photographs from this series of work, most of which were shot about twenty years ago. This is the first time these photographs have been exhibited formally together in a gallery and they represent the launching point for her work going forward.
Sabrina De Turk, an Associate Professor with the College of Arts and Creative Enterprises at Zayed University in Dubai and a friend of the artist, wrote this about her work:
The power of observation is overwhelmingly present in the work of Lauren Lyons. Her intense photographic portraits capture emotions both fleeting and timeless. Context and scene are important components of the image, yet, in the end, it is the haunting and evocative characters in her work who are the most compelling…Often single figures occupy the picture frame, sometimes staring out at the viewer, even defying the camera's lens. And when the interaction is more subtle, when the subject seems to have been taken unaware, there is a powerful sense of human presence and the viewer understands that they are privileged to occupy a position as spectator…We do not necessarily understand the dramas or psychic conditions of her photographs – indeed some scenarios beg further explanation – yet we are drawn to watch, to see more, and if not to know, then to imagine.
Lyons was born in Southern Delaware in 1969 and moved to Philadelphia about thirty years ago.  As a result of her love of music and her involvement with the music industry as a photographer for many years, she was selected to be a voting member of the Grammys and served in that role for eighteen years. Lyons lives and works in Philadelphia and Quogue, New York.
ABOUT QUOGUE GALLERY
The mission of the Quogue Gallery is to present a program of artistic excellence by showcasing the work of prominent, mid-career and emerging artists in the modernist tradition. Its core focus is on discovering and exhibiting figurative and abstract expressionist painters who are recognized historically as well as those of great promise whose work has not received the attention and critical response it so richly deserves.
Since its founding in 2014, the Quogue Gallery's place in the modern and contemporary art world has been widely acknowledged by the press. The gallery has been featured in many publications, including the New York Times, Dan's Paper, Beach Magazine, Hamptons Art Hub, Artnet News, Southampton Press, and others. The gallery has also received critical recognition in reviews published by Hamptons Art Hub, Artnet News and other outlets.
Quogue Gallery is at 44 Quogue Street, Quogue, NY 11959. quoguegallery.com