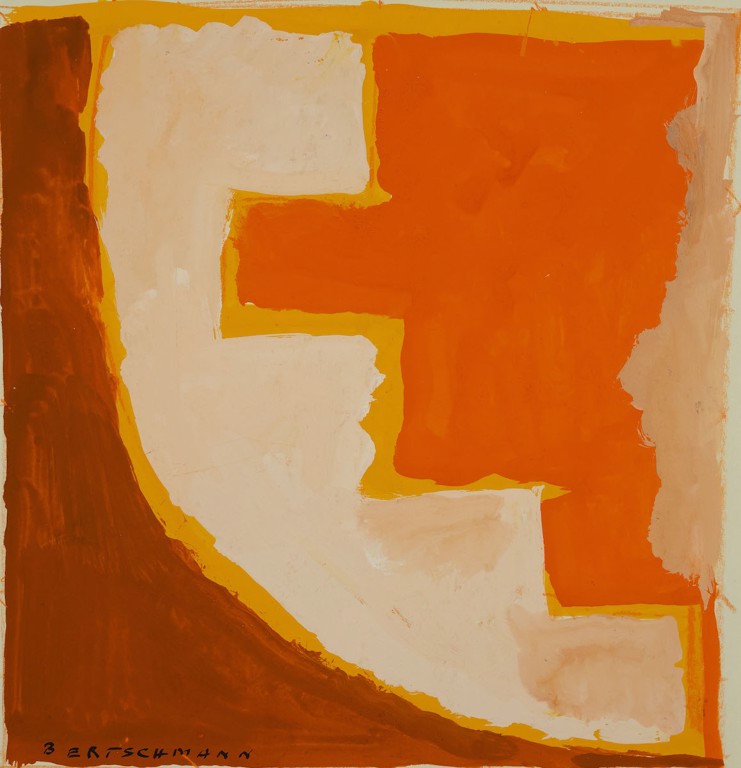 July 28– August 16, 2022
Opening Reception: Saturday, July 30 from 5 to 7 PM
The Quogue Gallery is pleased to be once again showing the work of Harry Bertschmann.
The exhibition will feature over 25 paintings from the 1960s up until the 1990s. Paintings from the 91-year-old artist's many different series will be on display, including work from the Grid Series, the Bank Street Series, the Iconic Man Series, the Form Composite Series, and the Subway Series.
Early success at museums and galleries during the 1950s portended his joining the ranks of the masters of abstract expressionism with whom he exhibited. In 1958 the jury of the prestigious Carnegie International selected him as its youngest exhibitor — alongside Rothko, Kline, Newman, Guston, and Motherwell. Shortly afterwards, he was represented by the avant-garde Howard Wise Gallery, and in 1961 his solo exhibition followed one for Elaine de Kooning. But after settling in Greenwich Village in 1962, Bertschmann purposely drifted from the gallery scene because he was leading a double life. His training at the famous Basel School of Design led him to become an innovator in graphic design, and many of his commercial logos and packaging have become pervasive in American culture. The logos and packaging for Kent and Newport cigarettes, Nestlé's, and Bufferin are but a few of his creations. In 1997, his home city of Basel honored him with a retrospective. In 2018, the Fashion Institute of Technology honored him with the schools' rarely-bestowed Lifetime Achievement Award.
In parallel with earning a living from his commercial projects, Bertschmann was resolute in painting every day.  Art critic and historian Prof. Robert C. Morgan described his vision as "abstract gestural signs that suggest a language." He added, "Bertschmann is essentially an art world outsider looking inward. He is a seasoned artist, a highly creative artist, an articulate individual, and a nearly obsessive worker, always willing to stand back and examine what he does before moving ahead. He is also an exemplary draughtsman…His atelier is a phenomenon to behold."
About Quogue Gallery
Quogue Gallery's mission is to present a program of artistic excellence by showcasing the work of prominent, mid-career and emerging artists in the modernist tradition. Its core focus is on discovering and exhibiting figurative and abstract expressionist painters who are recognized historically as well as those of great promise who have fallen through cracks of history.
Since its founding in 2014, the Gallery's growing presence in the modern and contemporary art world has been acknowledged by the press. The gallery has been featured in many publications, including the New York Times, Dan's Paper, Beach Magazine, Hamptons Art Hub, Artnet News, Southampton Press, and others. The gallery also has been recognized for the quality of its exhibitions by Hamptons Art Hub, Artnet News, and other outlets.
Quogue Gallery is at 44 Quogue Street, Quogue, NY 11959. quoguegallery.com