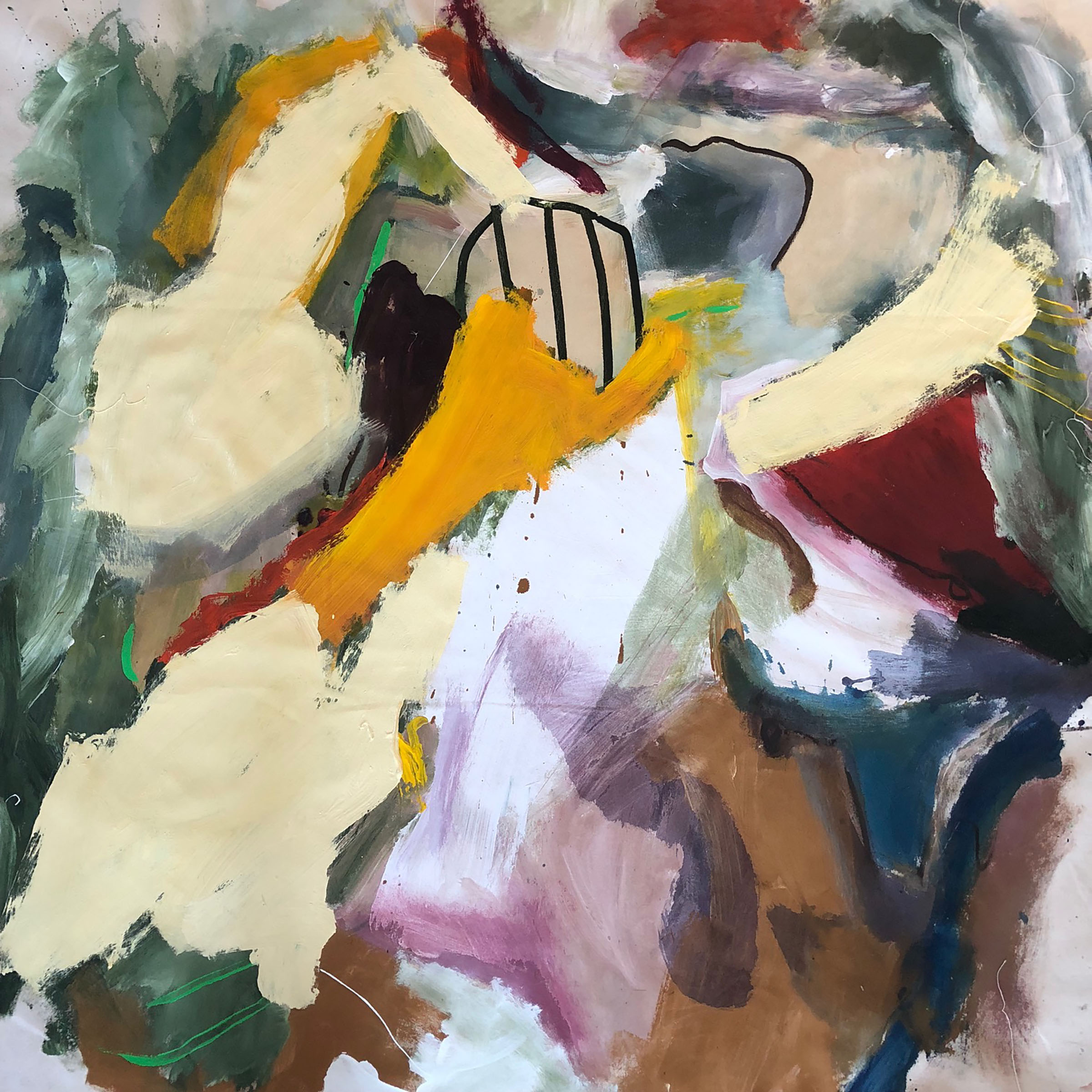 QUOGUE GALLERY
FOR IMMEDIATE RELEASE
Tommy May: Mosaics and Machine
May 17 to June 21, 2018
Artist Reception: Saturday, May 19 from 5 to 6 PM
Quogue, N.Y., May 7, 2018.  Tommy May: "Mosaics and Machine" will be the first exhibition of the 2018 summer season at Quogue Gallery,featuring fifteen paintings ranging from large-scale to small-scale  that unleash the full abstract expressionist force of color on canvas. The exhibition, on view from May 17 to June 21, 2018, opens with an artist reception on Saturday, May 19, from 5 to 7 p.m.
With a focus primarily on painting, works on paper and alternative photography, May's work explores multiple viewpoints of the landscapes surrounding him. He interprets his surroundings in an abstract expressionist style with the use of strong blocks of color, energetic brush strokes, symbols and motifs. Studying at Savannah College of Art and Design in the photography department, May learned his love for the abstract landscape. The main goal within his body of work has been to capture the memories and feelings of his locales.  May is inspired by the intricate landscapes of the California coast, the rugged terrain in the mid-west that he has studied while traveling across country, and the tranquil seascapes of East Hampton and Martha's Vineyard.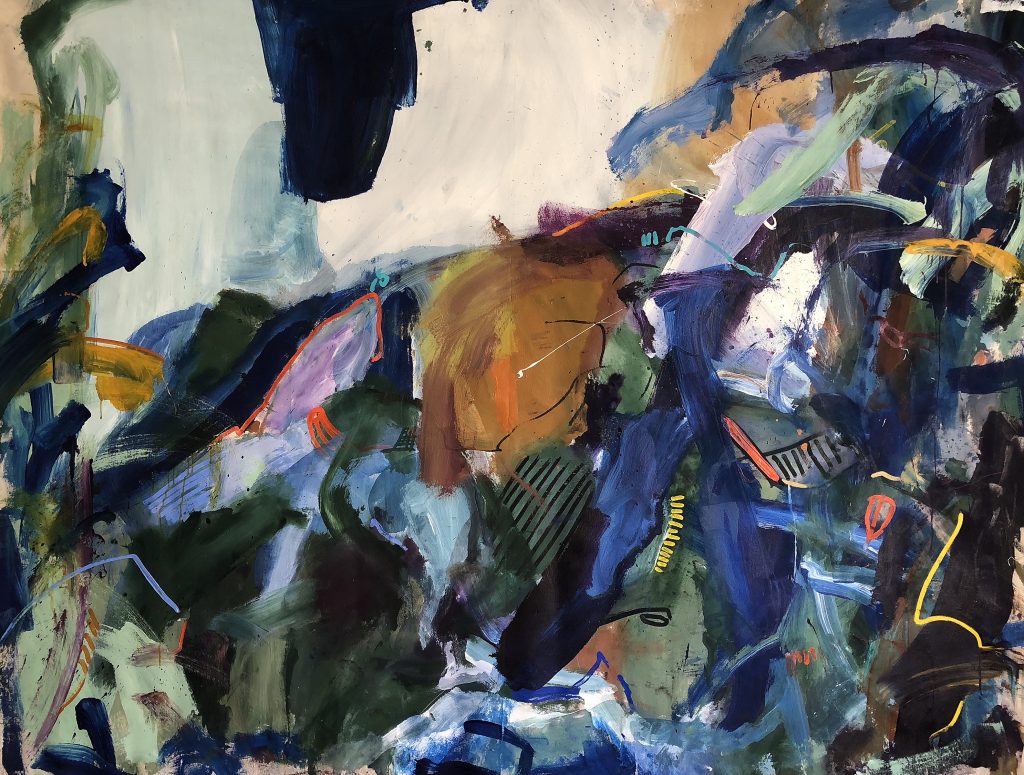 Tommy May, "Mosaics and Machine," 2018, Acrylic on canvas, 75″ x 94″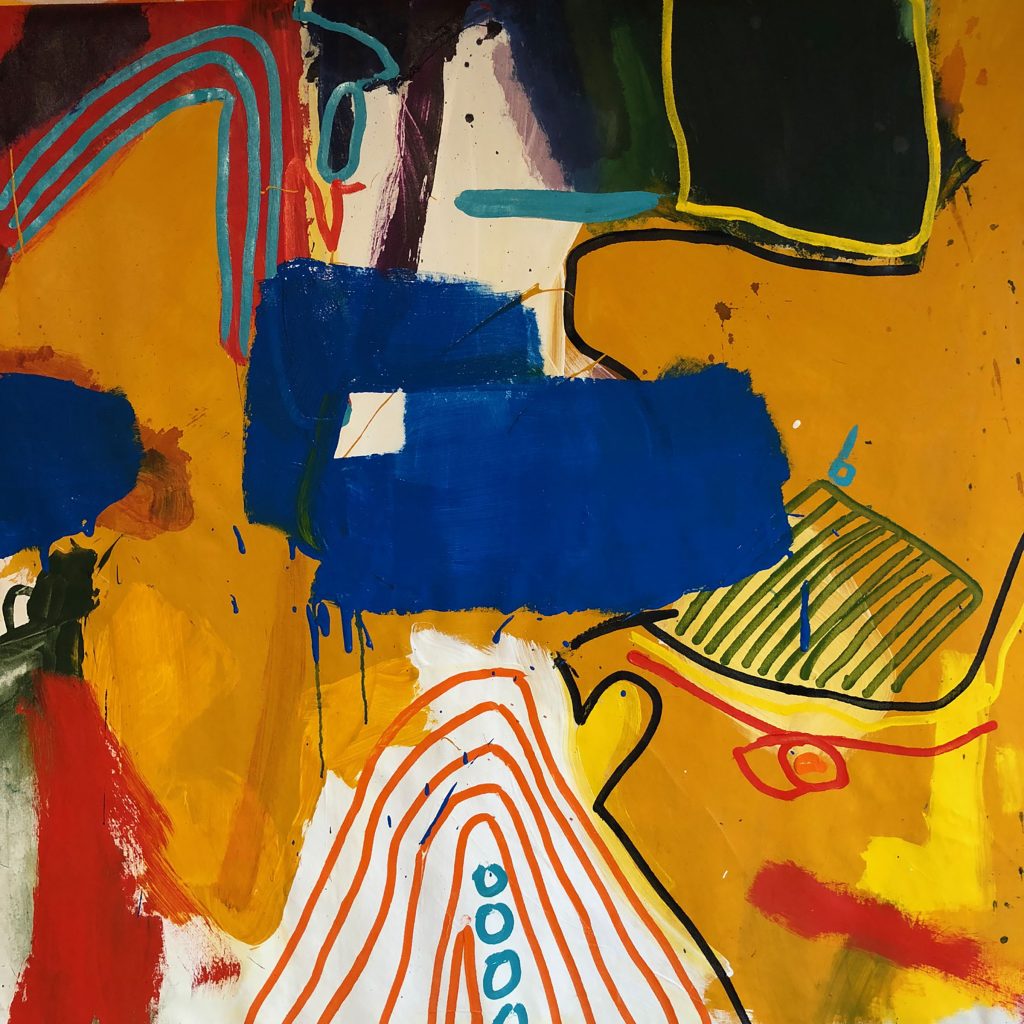 Tommy May, "Chateau Lobby," 2018, Acrylic on canvas, 48″ x 48″
ABOUT QUOGUE GALLERY
As Quogue's first and only private art gallery, the Quogue Gallery is a dynamic space in the Hamptons where artists, collectors, and art enthusiasts can meet and share their common passion for serious artistic investigation and appreciation. The gallery's mission is to present a program of artistic excellence not limited to any genre or medium. Its focus is on modern and contemporary art created by emerging, established, and historically important artists. An essential aspect of the mission is to establish the gallery as an active, vibrant, and inventive participant in the Hamptons art panorama, with artist talks and events that significantly contribute to modern and contemporary art discourse.
Quogue Gallery is at 44 Quogue Street, Quogue, NY 11959. quoguegallery.com