Barbara Vaughn, "Kapritsio, 2013," Archival Pigment Print, 32″ x 38″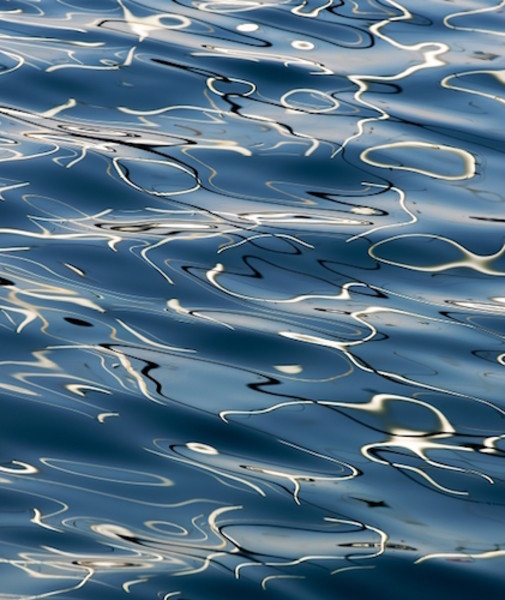 Quogue, NY, June 26, 2014 – Quogue Gallery, a modern and contemporary art gallery featuring paintings, prints, photography, sculpture and jewelry, is the first private fine art gallery to open in the Village of Quogue. A grand opening celebration and reception will be held on Saturday, July 5, from 4 to 6:30 p.m.
On view through August 14, the gallery's opening exhibition, "Waterscapes," will showcase photographs by Barbara Vaughn. Vaughn uses the formal attributes of the natural world—harbors along the coast of the Aegean Sea, the Adriatic Sea, and the Atlantic Ocean down the length of the U.S. Eastern Seaboard—to create images that exist on their own as powerful works of abstraction. Though she does not consciously attempt to emulate the 20th century's most noted abstract artists, there are remarkable stylistic parallels to Jen Dubuffet, Wassily Kandinsky, Joan Miro and Pablo Picasso, among others.
Vaughn has a strong connection to the East End: she maintained a residence on Shelter Island from 1989 to 2004 and visits the area on a regular basis. "A desire to be near the water drew me to eastern Long Island years ago," Vaughn says, "and it is both exciting and fitting that this work is being shown in the one of the very places that inspired it."
"We are very pleased to be opening our gallery with the photography of Barbara Vaughn," said gallery owner Christy Murray. "Barbara's photography captures a moment in motion, an instant where the colorful, gently rolling reflections of an image on the water's surface provoke further contemplation into its source, a moment many of us do not see until we know how to look for it."