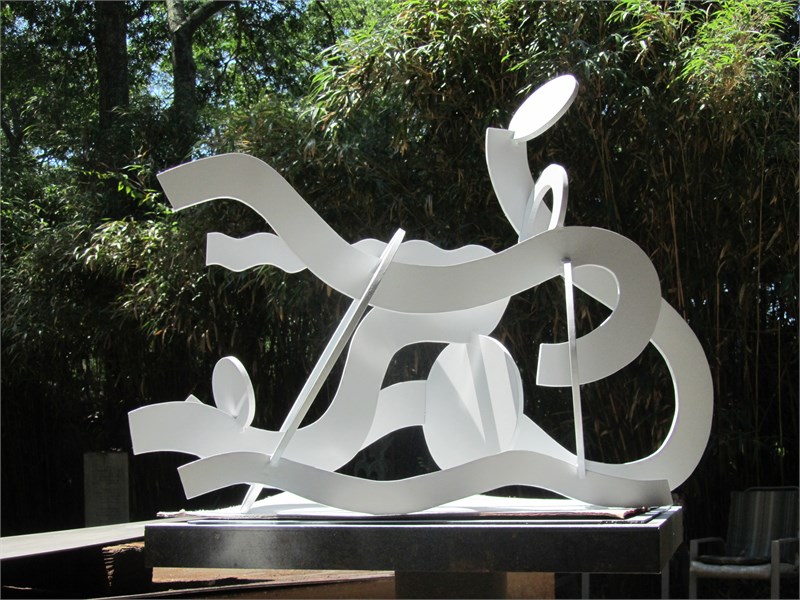 Hans Van de Bovenkamp, "Montauk Sun & Moon Study," 1986, Painted Steel, 28″ x 36″
THE NEW YORK TIMES
From Doodling on Napkins to Acres of Art
Quogue Gallery is delighted that the New York Times has covered the remarkable story of sculptor Hans Van de Bovenkamp, you can view his work at the following link: Quogue Gallery.
"The Dutch-born sculptor and longtime New Yorker Hans Van de Bovenkamp discovered the artists community on Long Island's East End when he sold a piece to Edward Albee. Some years later, he rented the sculptor Wilfrid Zogbaum's studio in East Hampton's Springs neighborhood, near Willem de Kooning.
In 2001 he bought what he describes as a "funky farmhouse" and stable on 7.5 acres in Sagaponack. Walking around the property one chilly day, Mr. Van de Bovenkamp, 79, explained that he had gutted the house, and transformed two outlying buildings into studios, one for sculpture, the other for painting and contemplation.
His art collection sprawls across nearly every room of the house and includes spur-of-the-moment purchases made at small galleries, Buddhist sculptures obtained on sojourns through Asia, and works acquired in swaps or at friendly prices from artists, sculptors and photographers he has met.
Outside are about 50 of his sculptures, ranging from 8 to 20 feet high, which sometimes travel to shows and exhibitions."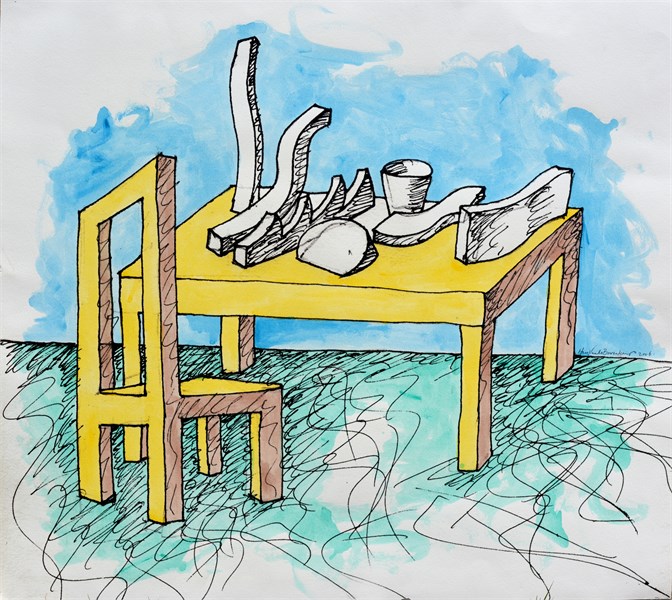 Hans Van de Bovenkamp, "Surreal Breakfast," 2006, Original handpainted print, 28″ x 31.5″