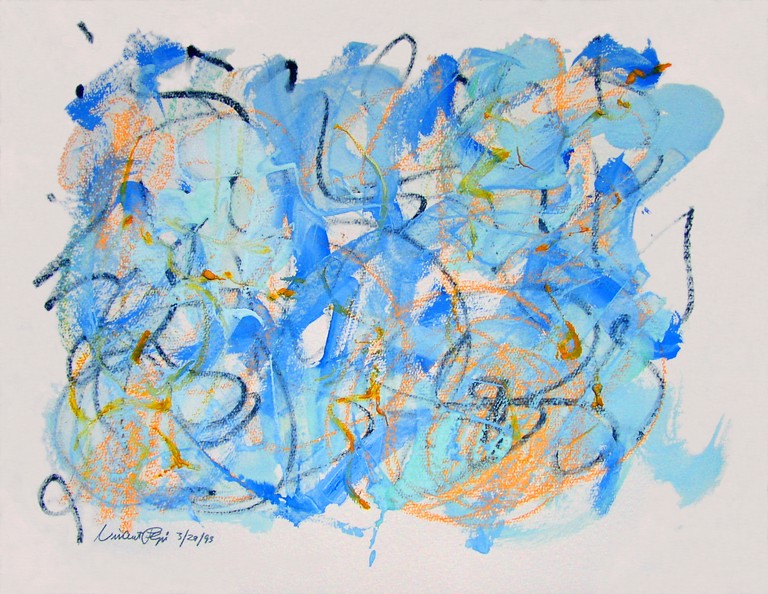 September 6 – September 30, 2023
Opening Reception, Saturday, September 16, 5 to 7 PM
For our final show at 44 Quogue Street, we are going to display works of first generation New York School artists and those influenced by them. This captivating exhibition pays homage to the trailblazing artists who shaped the iconic New York School movement and pushed the boundaries of abstract expressionism during the transformative decades of the 1950s and 1960s. This period was an epoch of momentous change. Like Cubism and Impressionism, the "action painting" (as Rosenburg called it in 1952) that spontaneously combusted in New York advanced the course of Modernism, following the New York School along the path toward abstraction. One of the hallmarks of abstract expressionism was the liberation of the gesture to convey meaning and feeling. This liberation and sense of emotion are ever-present throughout this exhibition. 
This show  will feature numerous artists, including those who were among the first generation of New York School painters, such as Raymond Hendler, Vincent Pepi and Adolph Gottlieb. Raymond Hendler- Hendler's intricate interplay of geometric shapes and bold lines offers a unique take on abstract expressionism. His mastery lies in his ability to fuse a structured aesthetic with the movement's spontaneous energy, creating a visual symphony of intense geometrical shapes and movement; Vincent Pepi- Another significant abstract expressionist who made generous use of this movement to unleash bold strokes on an intimate scale. Much of his work boasts an amorphous "presence," a partially defined object or environment adorned with expansive fields of color to evoke a sense of serenity and introspection; Adolph Gottlieb- A titan of the New York School movement, Gottlieb's iconic "Flurry" encapsulates the movement's essence. The juxtaposition of enigmatic symbols and primal shapes invites viewers to explore the deeper realms of the subconscious and embrace the unknown. The other artists included in the exhibition are Harry Bertschmann, Von Allen, George Read, Ben Wilson, Kinga Czerska and Emerson Woelffer.
The New York School had a profound impact on the art world, contributing to the global recognition of American art and marking a transition from Europe's dominance in the art scene. The movement's emphasis on abstraction, spontaneity, and emotional expression paved the way for subsequent art movements and left a lasting legacy on modern art. These artists dared to break free from the constraints of tradition, capturing the spirit of their time and leaving an indelible mark on the art world. Join us at Quogue Gallery and immerse yourself in a journey through the vibrant tapestry of abstract expressionism and the evolution of modern art.
About Quogue Gallery
Quogue Gallery's mission is to present a program of artistic excellence by showcasing the work of prominent, mid-career and emerging artists in the modernist tradition. Its core focus is on discovering and exhibiting figurative and abstract expressionist painters who are recognized historically as well as those of great promise who have fallen through cracks of history. 
Since its founding in 2014, the Gallery's growing presence in the modern and contemporary art world has been acknowledged by the press. The gallery has been featured in many publications, including the New York Times, Dan's Paper, Beach Magazine, Hamptons Art Hub, Artnet News, Southampton Press, and others. The gallery also has been recognized for the quality of its exhibitions by Hamptons Art Hub, Artnet News, and other outlets.
Quogue Gallery is at 44 Quogue Street, Quogue, NY 11959. quoguegallery.com