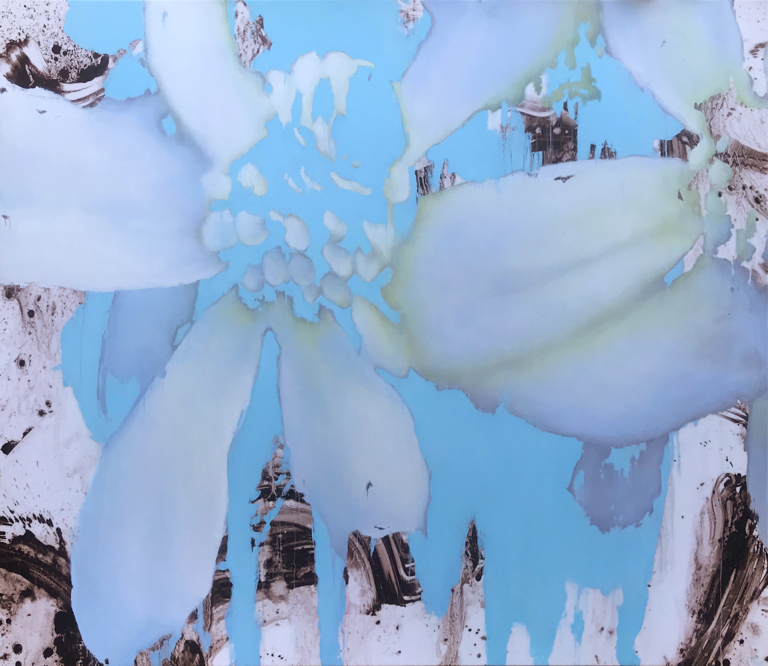 FOR IMMEDIATE RELEASE
Jeff Muhs | Deliverance
June 4 to July 2, 2020
It is with great pleasure that the Quogue Gallery opens for its 7th season featuring the work of Jeff Muhs. "Jeff Muhs: Deliverance" will run from June 4 to July 2, 2020. Eleven paintings will be on display in the north gallery. Muhs is largely known for his work as an abstract painter and has exhibited in galleries and museums nationwide. Muhs was born in Southampton, New York in 1966. His father, an artist and third generation hunting and fishing guide, instilled in Jeff an intimate knowledge of the local natural environment. Continually inspired by the light, water and horizon that surround him, the artist's painting has undergone an evolution from its beginnings of literal depictions of his environment to abstraction, with a modernist touch. The artist's use of color is at one with nature; unbridled, allowing the viewer to engage in the light and natural beauty of the East End. About his work, Muhs says, "In my paintings, I exploit and explore natural physical processes such as optics, chaos, gravity, and fluid dynamics. Through the manipulation of these processes, I create dynamic abstract compositions, using a highly gestural application of medium where often multiple paintings occupy the same canvas plane."
While mandated non-essential business closures are in place, the Muhs exhibition will be available for viewing via the "virtual gallery" located on our website as well as Zoom showings by appointment. We also will bring artwork to clients homes for viewing by request. Finally, as we have always done, we can photoshop work into a space to help clients better understand how a work of art fits into their home environment. Clients will be able to purchase work by contacting the gallery by phone or e-mail.
ABOUT QUOGUE GALLERY
Quogue Gallery's mission is to present a program of artistic excellence by showcasing the work of prominent, mid-career and emerging artists in the modernist tradition. Its core focus is on discovering and exhibiting figurative and abstract expressionist painters who are recognized historically as well as those of great promise who have fallen through cracks of history.
Since its founding in 2014, the Gallery's growing presence in the modern and contemporary art world has been acknowledged by the press. The gallery has been featured in many publications, including the New York Times, Dan's Paper, Beach Magazine, Hamptons Art Hub, Artnet News, Southampton Press, and others. The gallery also has been recognized for the quality of its exhibitions by Hamptons Art Hub, Artnet News and other outlets.
Quogue Gallery is at 44 Quogue Street, Quogue, NY 11959. quoguegallery.com