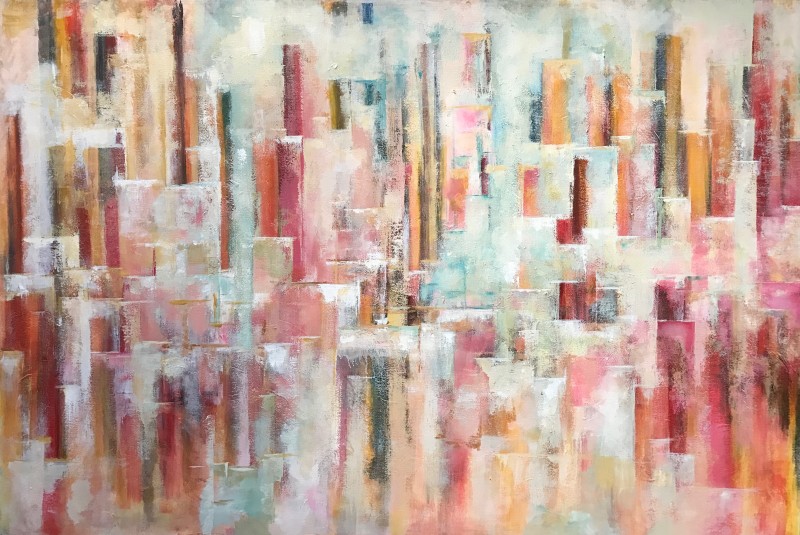 QUOGUE GALLERY
FOR IMMEDIATE RELEASE
Salvatore Gulla: City and Shore
August 31 – September 28, 2017
Artist Reception: Saturday, September 9 from 5 to 7 PM
Quogue, N.Y., August 29, 2017. "Salvatore Gulla: City and Shore" will be the next exhibition at the Quogue Gallery, featuring 18 paintings, dating from 1984 to 2007. The exhibition will be on view from August 31 to September 28, 2017, with an opening reception scheduled on Saturday, September 9, from 5 to 7 p.m.
Salvatore Gulla was an educator with the New York City Board of Education for over 30 years, a founding member and Artistic Director of the South Bronx Community Action Theatre, a jeweler, goldsmith, sculptor, and painter. He taught workshops in painting, drawing, and sculpture for children and young adults. In addition, he designed and supervised construction of sets and costumes for all Community Action Theatre productions and directed workshops in the performing and visual arts.
Born in the South Bronx, Mr. Gulla began painting in 1947. He studied at the Art Students League of New York under Reginald Marsh, Morris Kantor, and Vaclav Vitlacyl, among others, as well as at Columbia University. His work over the past seventy years has run the stylistic gamut; from classically studied portraiture, to cubistically structured urban landscapes, from sensitively rendered watercolors, to lashing expressionistic charcoal abstractions. "All, however, reflect the surety of an adept hand and the sharpness of observation from a practiced eye," wrote Laura Hoptman, former Curator of the Bronx Museum of the Arts in 1990.
ABOUT QUOGUE GALLERY
As Quogue's first and only private art gallery, the Quogue Gallery is a dynamic space in the Hamptons where artists, collectors, and art enthusiasts can meet and share their common passion for serious artistic investigation and appreciation. The gallery's mission is to present a program of artistic excellence not limited to any genre or medium. Its focus is on modern and contemporary art created by emerging, established, and historically important artists. An essential aspect of the mission is to establish the gallery as an active, vibrant, and inventive participant in the Hamptons art panorama, with artist talks and events that significantly contribute to modern and contemporary art discourse.
Quogue Gallery is at 44 Quogue Street, Quogue, NY 11959. quoguegallery.com